Megillat Lostice – A Scroll of Resilience
This four-chapter scroll was handwritten on parchment paper by calligrapher Judith Joseph, and Siona Benjamin created four amazing painted illustrations, making this new Megillah an illuminated manuscript.

How does one paint resilience?
For this scroll, the answer became "light." You'll see in each image that light is indestructible. It shines through. It cannot be contained or blotted out, no matter how hard someone may try. This is about the history of the Holocaust Scrolls, the Czech torah scrolls that survived the Second World War. One of these ancient scrolls now resides at Congregation Ohev Shalom….and is the story of survival and resilience.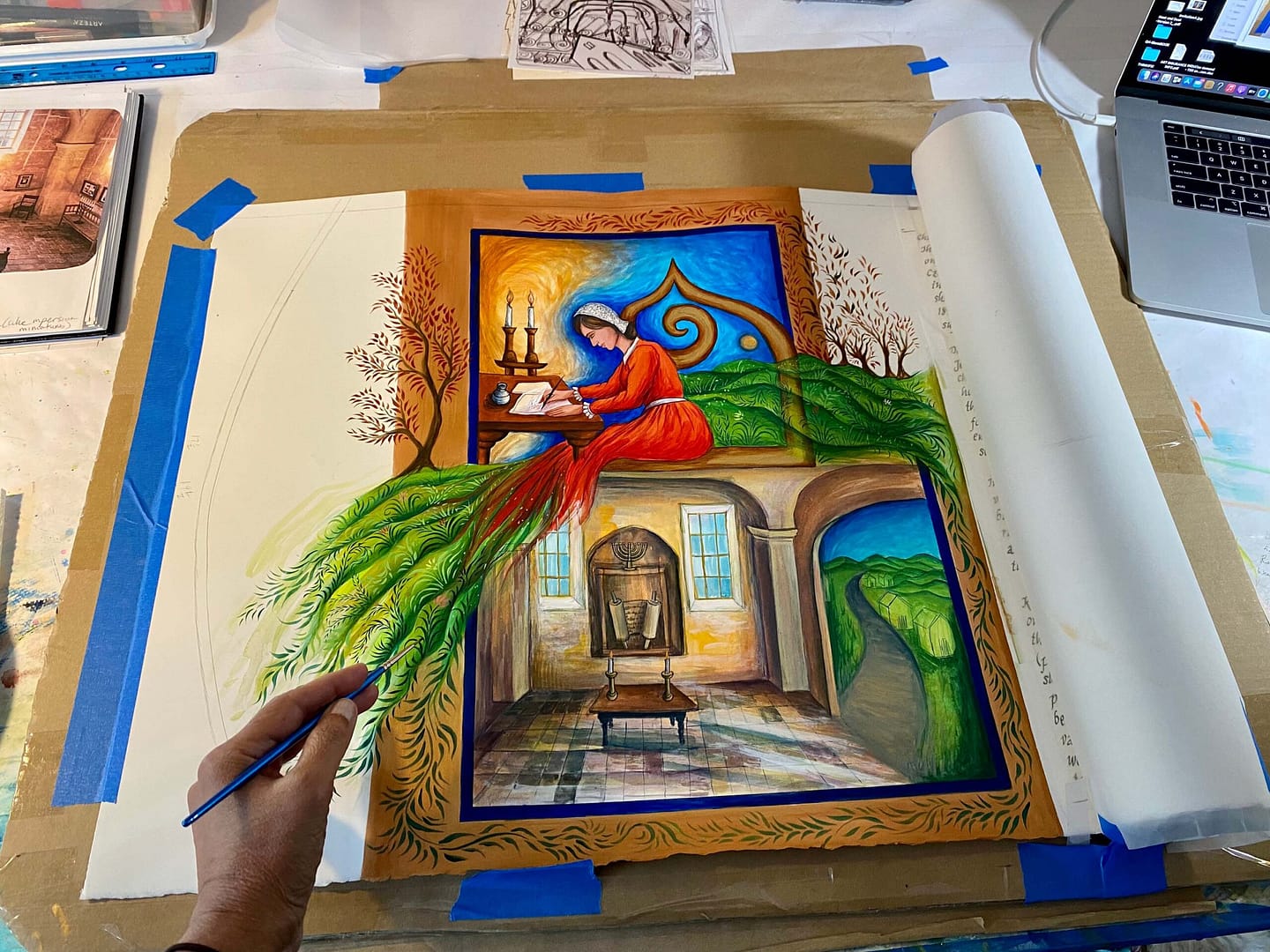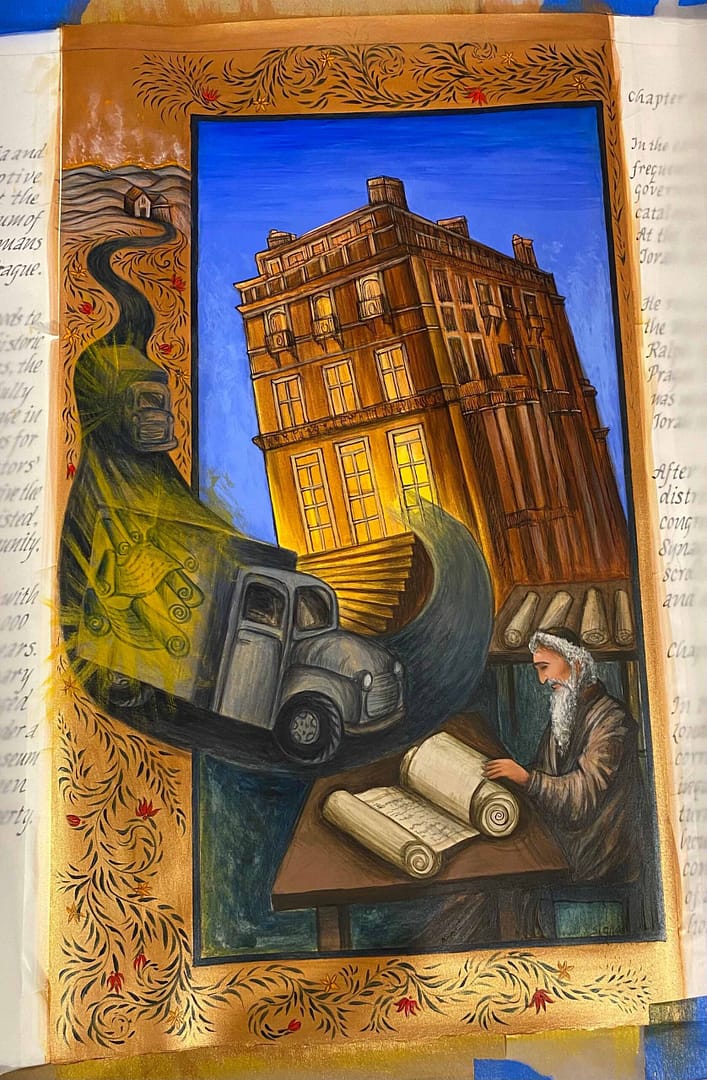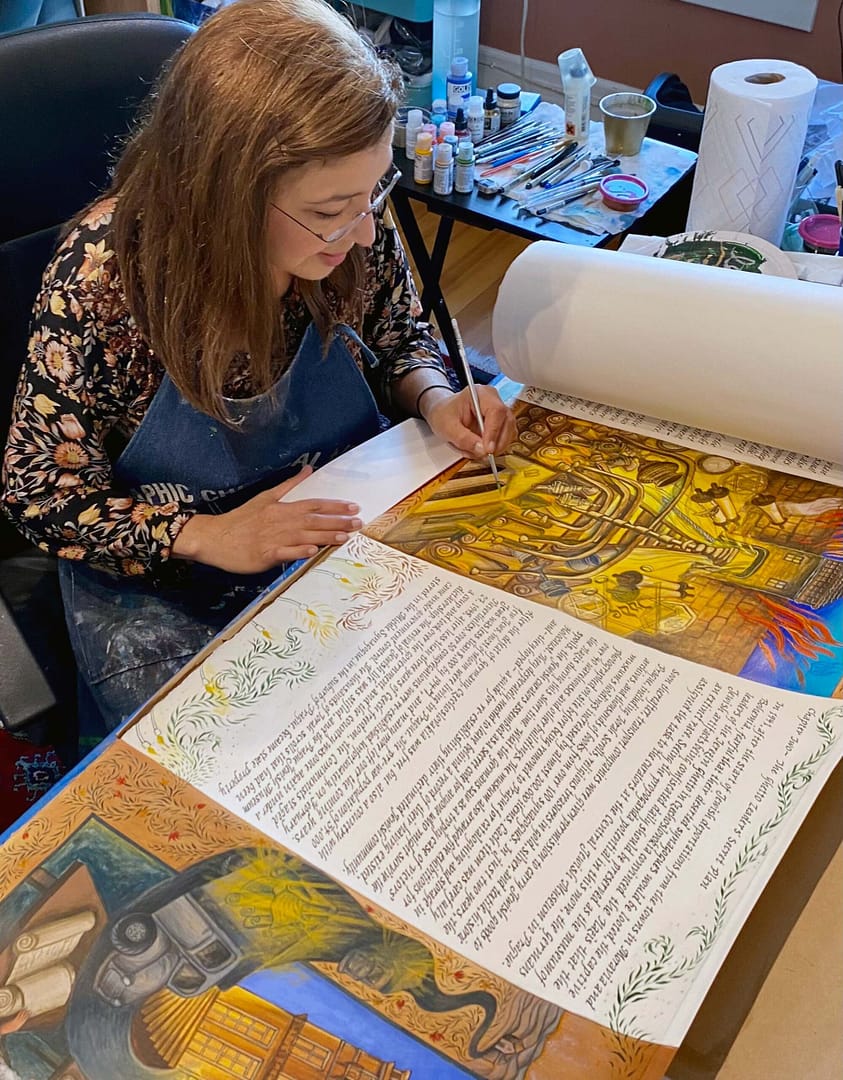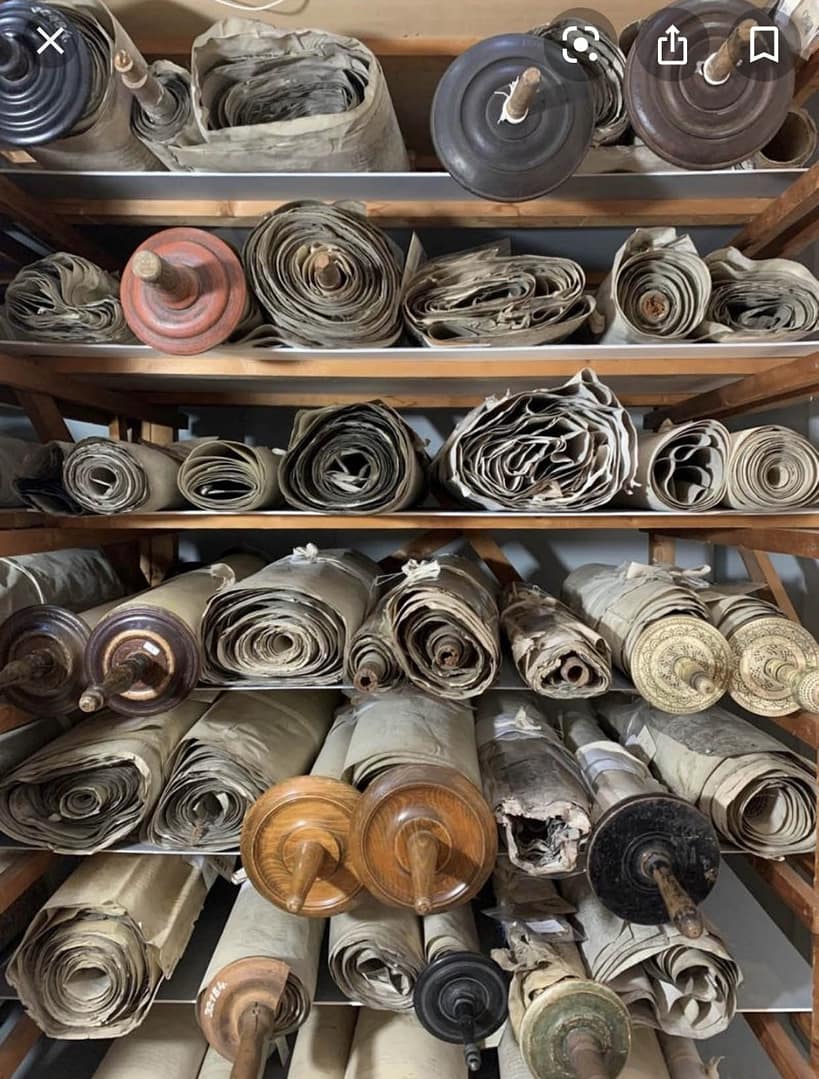 Ancient Scrolls at the Memorial Scrolls Trust Museum – Westminster Synagogue