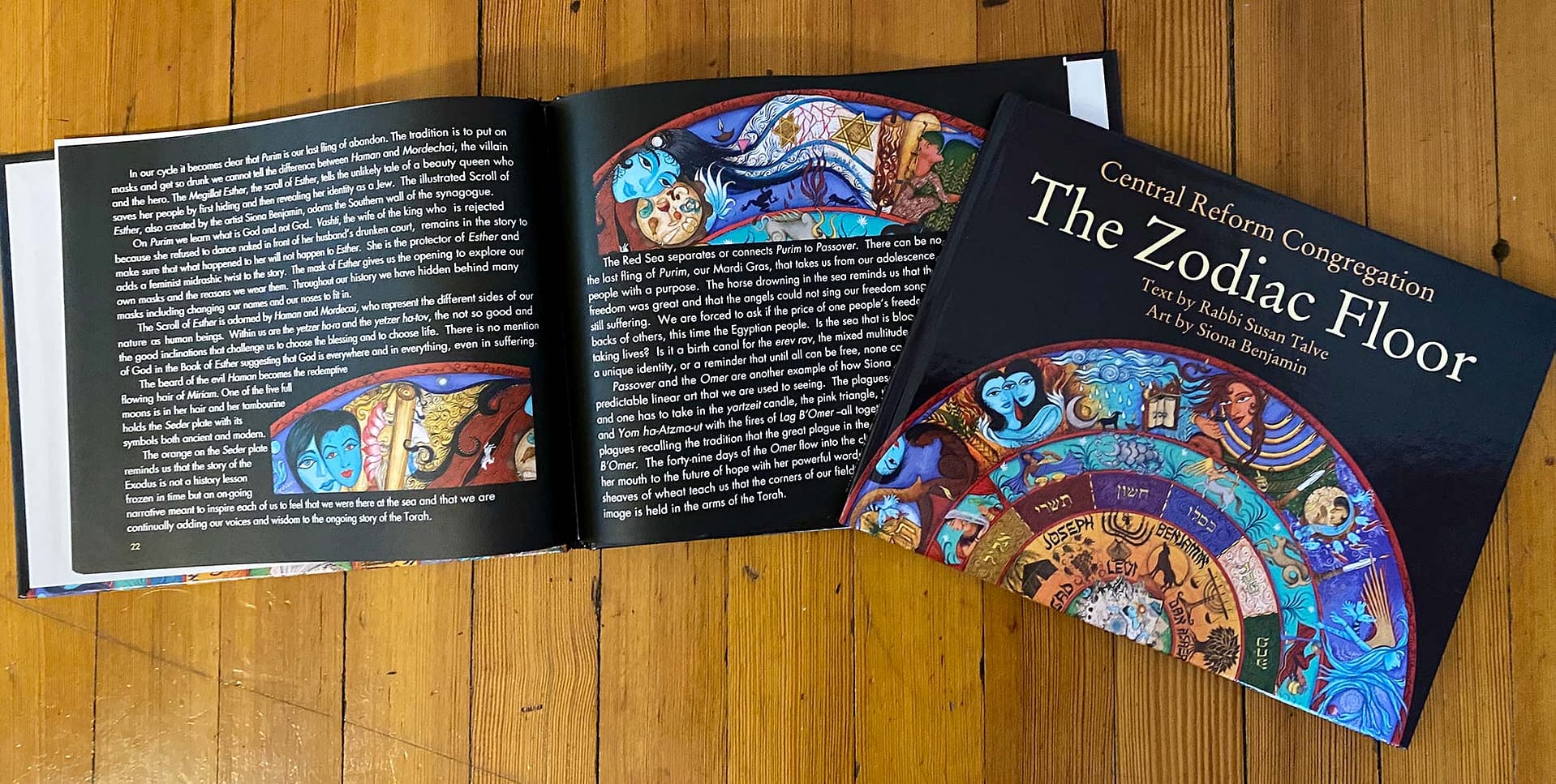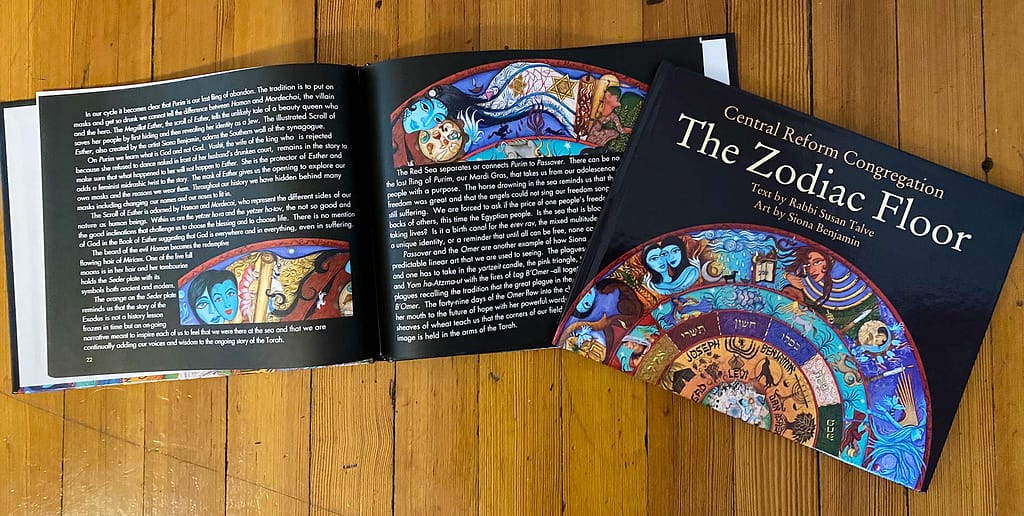 Rabbi Susan Talve and Indian-Jewish artist Siona Benjamin sat together in the back of a bus leaving Jaipur, India, and they began imagining. What they dreamed about on that trip across the world in 2014 were their plans for a circular mosaic floor for Central Reform Congregation. They wanted it to be like those that adorn the floors of ancient synagogues in Israel. But theirs would have an edge: it would celebrate traditional Jewish holidays but also feminism and racial, cultural and gender diversity. It would feature astrological symbols of the Zodiac wheel.
The ideas that Benjamin and Talve envisioned on a back road in India have been transformed into a 15-foot diameter mosaic on the floor of the synagogue's entrance lobby.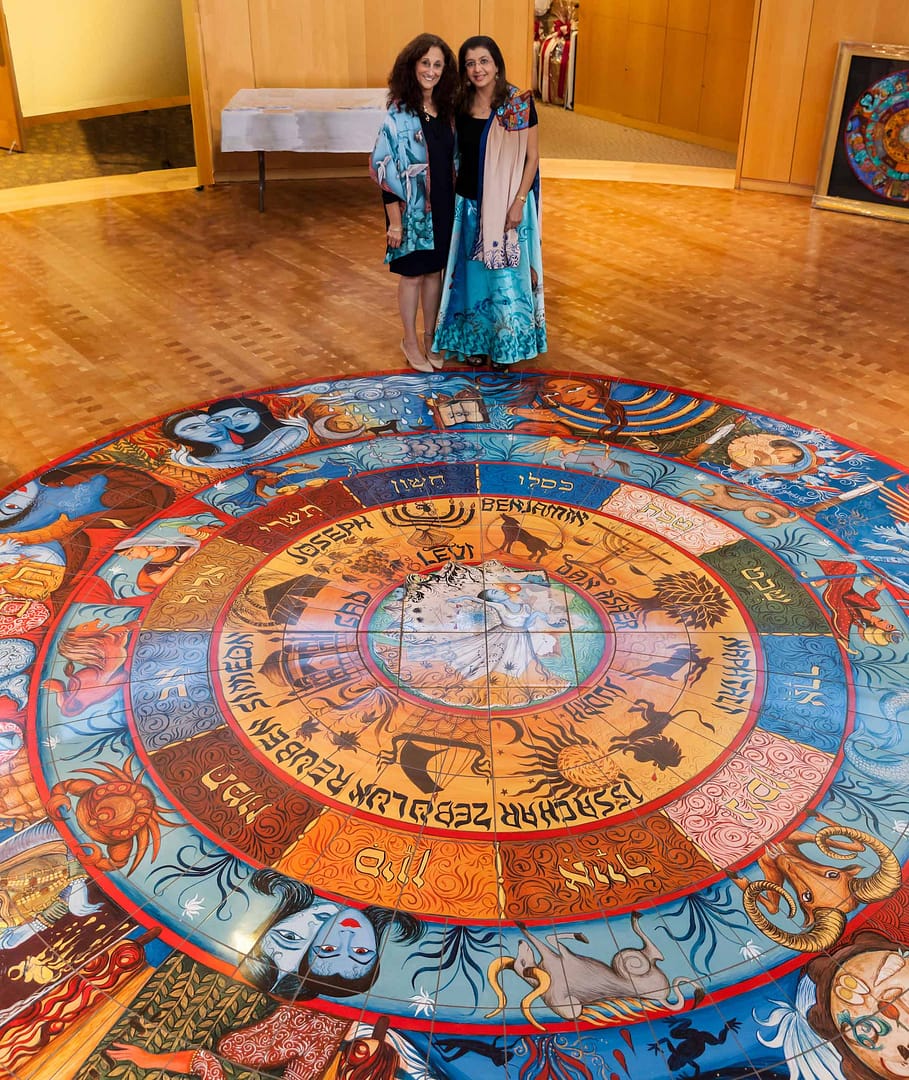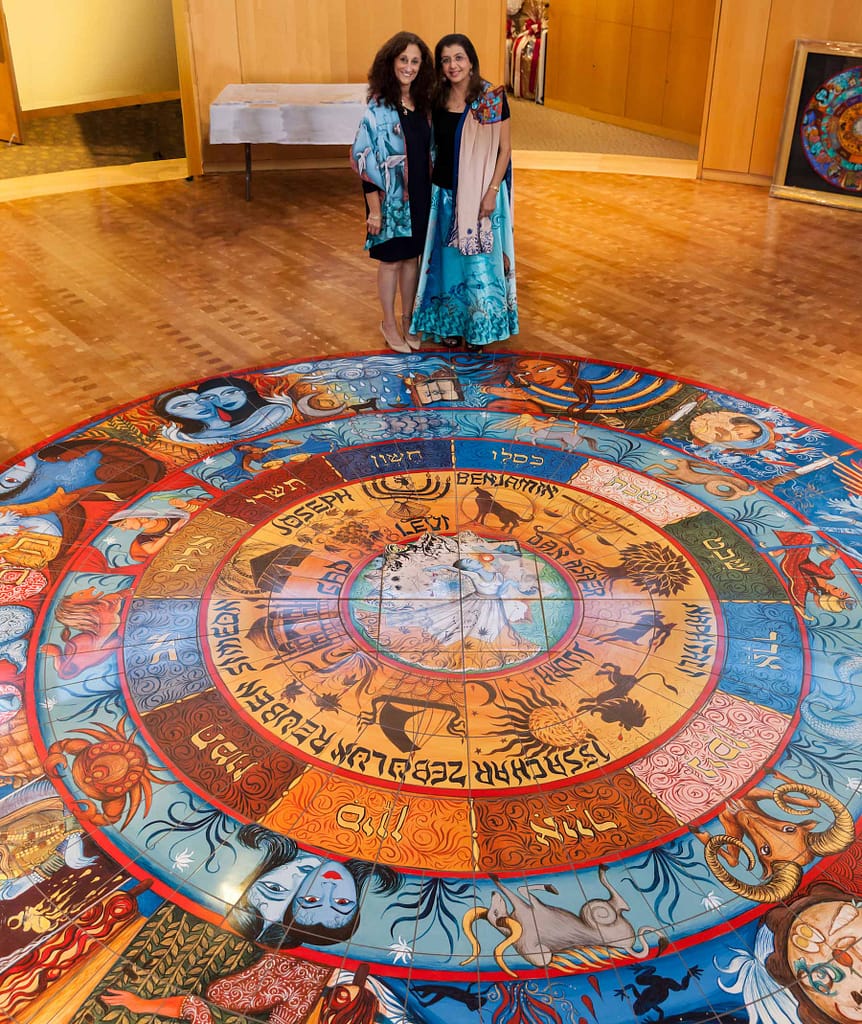 Siona Benjamin, lives outside New York City in Montclair, New Jersey. She spent over a year working on the CRC floor design and painting in close consultation with the rabbi. A scan of the painting was created, and 320 porcelain tiles with ceramic glaze were fired at a very high temperature and numbered to fit together like a jigsaw puzzle.